Best WordPress Plugins in 2020
Using the right plugin in your business or website, you can instantly improve the functionality of your websites. And efficiency for your site and your viewers.
However, on the internet, there are tons of options available for webmasters, Getting the most suitable and best WordPress plugins, for both the beginners and the experts is very difficult, which plugin they should use for their website.
Installation of the wrong plugin and themes could harm your beautiful and sleek website into a jumbled mess of codes and broke the functionality.
Not to worry.
We have done hard work to gather the most suitable and Top 10 Best WordPress Plugins in 2023, to lift your confusing thoughts of which plugin is the best for your site. and these are must-have WordPress plugins for your site.
So, without any delay, here is the list of the Top 10 Best WordPress Plugins in 2020.
Best WordPress Plugins: At a Glance
Contact Form 7 

Yoast SEO

Akismet

TinyMCE Advanced

Google XML Sitemaps

Google Analytics Dashboard for WP

Smush Image Compression Akismet

iThemes Security

W3 Total Cache

Elementor Page Builder
Now, check out the top WordPress plugins on your site.
1. Contact Form 7

–

Best WordPress Form Plugin
If you need a plugin that allows you to create and manage the multiple contact forms, which uses the reCaptcha verification, and all the spammy submissions are filtered with the Akismet, then Contact Form 7 is the most suitable and popular WordPress contact form plugin you will ever need. One of the best WordPress Plugins for form building. it's the best contact form WordPress Plugin.
The best part of this WordPress form builder plugin, which you never see in any other plugin is that you can easily create and publish beautiful contact forms skipping all the extra codings, that your users blowing up in your inbox. This plugin automatically removes extra codings, that the users create during filling forms.
This plugin has more than 5 million active installations, more than thousands of 5-star reviews, with a very low price, you will not find a better contact form like contact form 7.
2. Yoast SEO –

Best WordPress Plugin for SEO
For on-page SEO, few plugins have the features, and top of them is the Yoast SEO plugin.
Yoast WordPress SEO plugin is the most popular WordPress plugin. Thousands of websites are competing with each other in search engines to gain top positions with fewer keywords. Challenging for the newcomers to perform better in the search results. One of the best WordPress Plugins for SEO.
This best SEO plugin for WordPress easily helps you to optimize your site to achieve better results in search engines. The plugin helps the users in detail where WordPress can't do much. For example, creating content, submitting sitemaps, managing keywords, using webmaster tools, etc.
Yoast SEO came with a lot of features to optimize websites. The plugin has built-in content analysis, managing duplicate content, meta keywords, XML sitemaps, rich snippets, social features, and much more.
3. Akismet –

Best WordPress Plugin for Spam Comments
Want to reduce the spam comment on your WordPress site. Spam comments are a big problem for WordPress users. Large numbers of spam comments are generated by automated spambots. And also the manual spam comments.
You will notice, when starting a website, you will get spam comments in large numbers, one way is to moderate every comment one by one or install a plugin that will take your burden, This is where the Akismet comes in, the plugin will catch all the spam comments that submitted to your website and stop appearing on your website. It's a cloud base application.
Akismet is the most popular spam protection tool. These WordPress plugins free comes pre-installed with every WordPress website.
4. TinyMCE Advanced –

Best WordPress Plugin for Visual Editor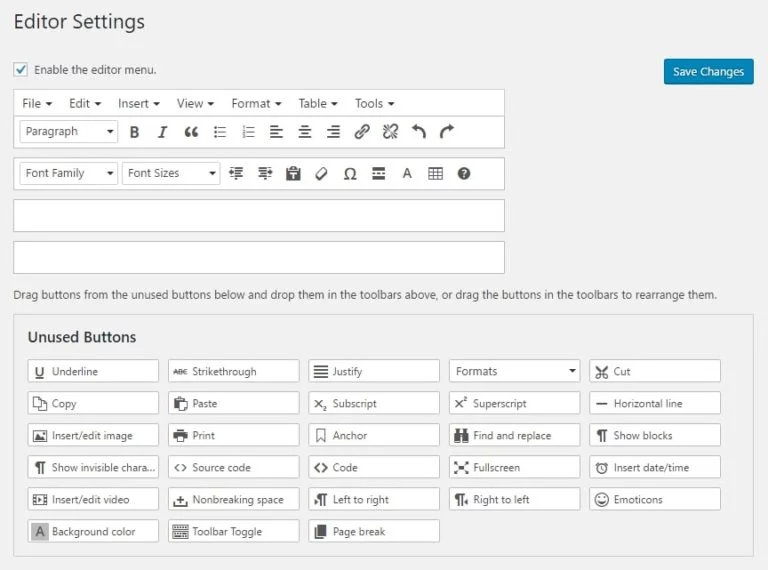 Are you limited by the visual editor of WordPress, and cannot find good formatting options.
Take a look at TinyMCE Advanced Plugin. TinyMCE plugin will help you to customize the WordPress visual editor so that you can easily format tools and shortcuts at your fingertips.
TinyMCE is an open-source platform visual editor, the plugin is built-in with javaScript and HTML. you use easily compose and edit all your pages and posts. Millions of people all over the world use TinyMCE.
This free to use plugin allows you to remove, add and arrange, rearrange the buttons in the visual editor toolbar, can make 4 rows of buttons that include font size, text background, font family, tables, and much more.
5. Google XML Sitemaps –

Best WordPress Plugin for XML Sitemaps
Are you Concerned about the Google indexing of your WP site properly? Google XML Sitemaps plugin for WordPress will help you to do this.
An XML sitemap is a file that uses the Extensible Markup Language (XML) format, lists all pages on your website or blog. Google's bots see for that file named sitemap.xml from your root directory when crawling to your site.
They use the list of posts and pages from the file to index theme. Google XML Sitemaps helps popular Search Engines like Google, Yahoo!, and Bing to better index your blog or website with a special XML sitemap.
When you install and activate this plugin, automatically create an XML sitemap, due to this file all popular Search Engines bots to crawl, view, and index your website, so that you can make your site boost in ranking and some extra "SEO Juice".
6. Google Analytics Dashboard for WP

–

Best WordPress Plugin for Analytics
Formally known as GADWP, the Google Analytics Dashboard for WP is the best plugin for Analytics. Plugin for analytics has more than one million active installations. ExactMetrics is the best comprehensive Google Analytics plugin for WordPress.
Here are the main features which make ExactMetrics the best plugin in the market.
Properly set up powerful Google Analytics tracking functions with just a few clicks.

See who is viewing your site, where they're coming from, what they're doing, how they found your website and more.

Google Analytics reports right inside your WP dashboard with actionable insights.

Enable A/B testing with Google Optimize adjusts sample rate and speed.

Automatically track the clicks on your banner ads, and affiliate links.
You will be able to track some important stats in real-time, such as:
Real-time visitors

Real-time sources of traffic

Real-time acquisition channels
Some popular reports you can view with Google Analytics Dashboard for WordPress include:
Pageviews

Bounce rates

Screen resolutions

Keywords

404 errors

Traffic channels and mediums

Browsers

Social networks

Locations

Operating systems
it's a top option for any WordPress site.
7. Smush Image Compression

–

Best WordPress Plugin for Image

Compression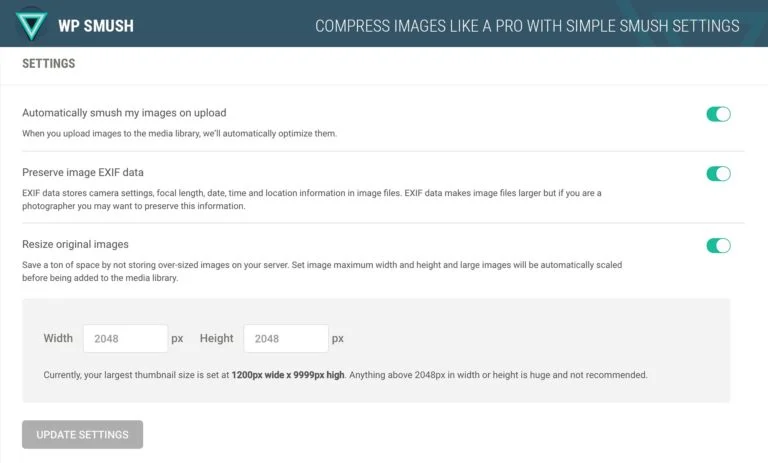 Smush Plugin has a beautiful and easy-to-use interface with proactive elements. You can optimize both new photos and old ones. The main benefit of the Smush plugin is the information provided about your uploaded images and how much space you have saved.
Optimization and resizing are both included with old and new pictures. The bulk optimization tool is the best for when you have Nemours pictures.
In the free version of the plugin, you can optimize the bulk of 50 old images at a time
Convert PNGs to JPEGs automatically, keep copies of full-sized pictures as a backup, and optimize images up to 32MB.

Compress images in any directory or folder or at your website, not just your in media library.

Optimize PNG, JPEG, and, GIF images at once or in bulk (up to 50 files at once).
8. iThemes Security –

Best WordPress security plugins
iThemes Security is the Best WordPress Security Plugin by experts. The plugin helps you to protect and secure your WP site from security threats and give you relaxing thoughts. It's user-friendly and easy to use. This plugin is created for both WordPress beginners and experts.
iThemes plugin fixes common security issues and keeps your site away from malware, hacks, and breaches. By adding an extra layer of protection to your WP site, so iThemes plugin makes it impossible for online threats to break your site.
The main feature of this plugin is file change detection, 404 detection, brute force protection, database backups, and strong password enforcement. Instant email notification after the threat detection assists you to fix the issue easily and fastly. Moreover, there are many best security features in the plugin.
9. W3 Total Cache

–

Best WordPress Plugin for Cache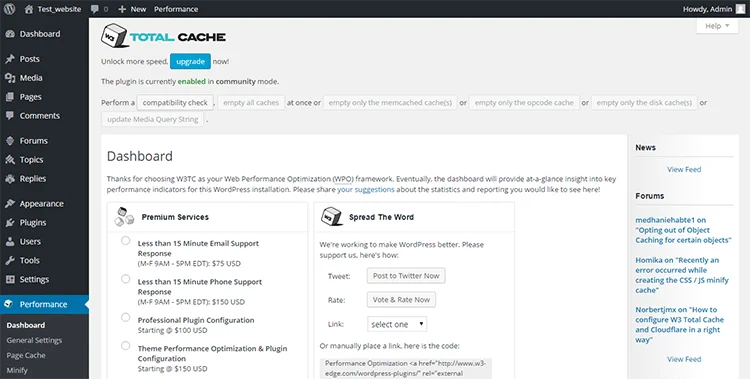 With more than a million active installs, W3 Total Cache is the most popular caching plugin for WordPress. It increases server performance by offering content delivery network integrations and by caching every aspect of your site.
Whether your website is hosted on a dedicated server or a shared hosting network. It's the only best plugin designed to optimize all hosting environments. this plugin will help to reduce page load time and improve your web server performance.
This best WordPress cache plugin offers support for secure socket layer (SSL) and Google Accelerated Mobile Pages (AMP).
The professional developers claim that W3 Total Cache can 80% bandwidth savings via minification. This process of reducing the size of your HTML, JavaScript, CSS, and Feeds without having a negative impact. W3 Total Cache has recommended and used by countless publications and companies like MattCutts.com, AT&T, Mashable.com, etc.
Learn how to Install & Use W3 Total Cache WordPress plugin (step-by-step)
10. Elementor Page Builder –

Best WordPress Page Builder
Want to design the WP site without hiring any developer? Creating a WordPress site is easy with a page builder plugin like Elementor.
The elementor page builder is one of the most efficient and easy to use WordPress page builder plugins in the market.
The plugin provides an easy drag and drop interface to create beautiful sites. You can build pages by arranging blocks of content. 
A page builder lets anyone build a website with ease with no skills. No technical know-how is required. You will not write even a single line of code.
One of the easiest page builders with their unique right-click menu, finder features, and navigators.
Template & Block Library

Extensive Mobile Responsive Options

PRO Create Custom Headers / Footers

Live Front End Page Editor

PRO Create Post Type Layouts

Website Personalization Features

Most Powerful Popup Builder
Improve Your Website With Plugins
Whether you need to engage users from Email Opt-in forms, compress images to improve site speed, adding social buttons, or optimize your content to rank high in popular search engines, WordPress backup plugin, WordPress forum plugin, WordPress directory plugin, WordPress social media plugin, WordPress eCommerce plugins, WordPress survey plugin, WordPress landing page plugin, WordPress LMS plugin, WordPress membership plugin-free, all you need a plugin that will help you to do anything as you think for your website.
Plus, plugins improve the user experience, meaning better chances of reaching audiences and higher engagement.
If you are confused, that which plugin you use for your website, then these popular and trusted Top 10 best WordPress Plugins 2020  will help you to get started.
Don't forget to share this post!