There is much to learn about SEO, but once you have the basics in place, you will want to start taking things up a notch. Today, we're going to reveal five excellent tools that can help you put things in place. Let's get started straight away.
Essential Tools For SEO Newbies
Your WordPress Site
Let's start with something nice and easy. We're assuming you use WordPress, as the vast majority of bloggers do. It's versatile, simple to use, and has an excellent interface that anyone can learn in no time at all. Your first step is to look at your content.
Make sure that all your titles are relevant to the articles you have written. Perhaps including a keyword or two, but without going overboard.
You should also use a meta description – Google uses it as a subheader for people searching, and it helps with your click through rate. A good way of making sure you have everything in place is to use the Yoast SEO plugin. It makes things so much easier for you and tells you whenever you have made significant or minor errors.
Webmaster Tools
All the major search engines have webmaster sections, which you can sign up to. It is essential that you do so, because it allows them to index your site, and you can also see plenty of stats. Most importantly, it will tell you when anything has gone wrong, such as broken links. It is essential that you sign up, or you will be drifting precisely nowhere in the search engines.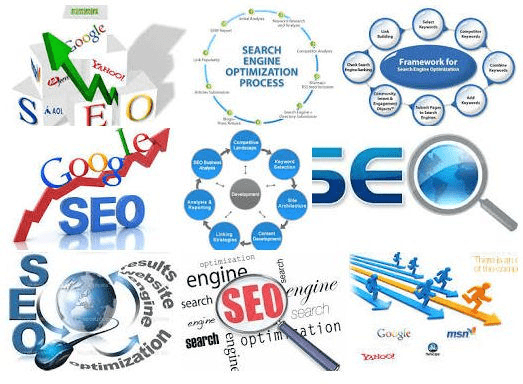 Social Media Channels
Social media isn't the best fit for all businesses, but for bloggers, it can be a valuable source of traffic. Plus, if something you have created gets a lot of shares and interest, it will notify the search engines.
Don't forget, you can have the most incredible piece of content the world has ever seen, but it needs people to look at it to succeed. And, one of the most efficient ways of doing this is by putting it out on your social media channels. There's a handy guide to this over at Wordstream – check it out when you get the chance.
Press Releases
Press releases help your SEO in many ways. First of all, they increase the number of pages that you have pointed to your website. It also gives you a different kind of link. Let's say that you have all links to your site coming from blogs of similar descriptions. This invalidates those links somewhat, and you need to have more of a mix.
So, let's say that you get a link through Newswire press release distribution as well. That gives you access to all their contacts and diversifies the type of link that points to your site.
Google Trends
Finally, Google Trends is a fantastic tool for looking carefully at your industry or niche, and you can use it to boost your SEO. It's great for keyword research, for example, which will help you identify what you need to write about. It's also good for geo-targeting, so you know where your biggest audiences are likely to be based.
Head over to our guide to Google Trends for a much juicier insight on how to make it work for you.