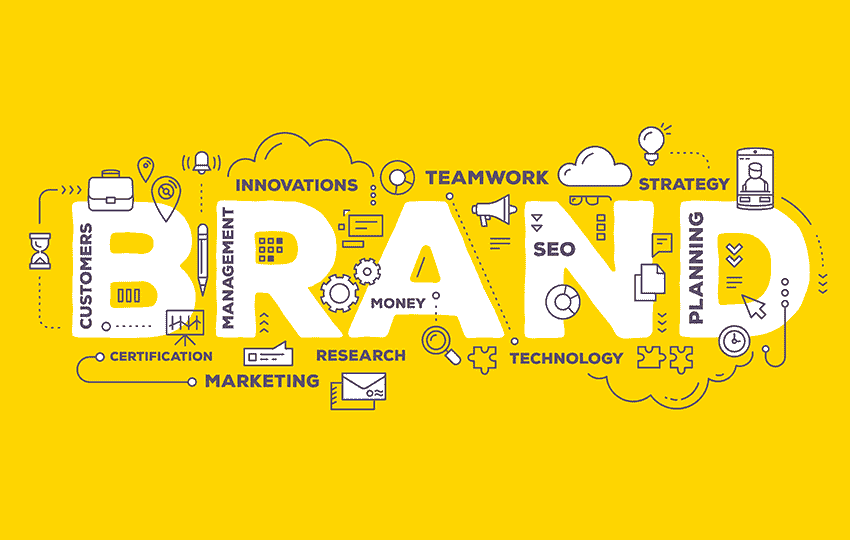 Most startup entrepreneurs believe choosing a branding company is a nightmare. The various options you come across, different levels of sources like a freelancer to branding company and their costing can lead you to more wonder situation.
You might come across different concerns like, Is it really worth it for your company in this stage? Do you get worth for what you spend?
You'll conclude these different concerns when you understand what a freelancer and a branding company indicate by "branding" also what is your utmost business goal with this branding project.
According to studies, 2-3 startups are born every day, and the number will again increase. So, to get your own space in the market and be the ruler, you need to have an intense brand design process. You'll get many options to get your branding done, but research the best professional branding company in India. Only such a team can execute the different phases of branding that will make your startup a success.
Now let's discuss the different phases included in branding your startup:
Three Important Phases that Impacts Costs for Startup
Phase 1: Brand Naming & Visual Identity (Visual):
Naming a brand places the stage for a company's entire image – however, creating and refining that image into a brand aesthetic is both an essential marketing task also an art. Indeed, we got the privilege to work with many clients from their naming stages.
The visual identity for the brand majorly comprises font "dialogue," i.e. the tagline. From the brand name and visual identity alone, you'll get the potentiality of your branding company with its work. You'll get the essence of the company and its strategies to engage consumers through marketing.
Phase 2: Brand Messaging & Positioning (Verbal):
To produce value to your branding story, you need to understand two essential terms – messaging and positioning. The brand messaging is crucial as it is the bedrock for what you persistently showcase about the product or service externally. It generally consists of content that communicates and strengthens the positioning to consumers. It needs to capture the important points that you focus on conveying about your product or service.
On the other hand, the brand position helps create a unique identity for your product in the market. They also help produce the unique selling proposition of your product or service and why your product is better than competitors.
When we connect these terms, we can realize that positioning helps shape create the message. Moreover, positioning should be consistent, while messaging needs to focus on what you currently communicate.
Phase 3: Brand Implementation & Design (Actionable):
Once you complete the first two phases, the next is to implement these ideas into designs. It is the most challenging phase where you need the help of experts to get it executed. A professional branding company always has a different team for all these phases; especially for the implementation, they used to have highly experienced professionals.
As these branding companies provide multiple designing concepts, you'll get wider options in an extensive format. You'll also get an idea of all design strategies and how they can get your target audience, thus grabbing their attention.
 Size of Branding Companies and Their Cost
We can classify branding companies into three different sizes:
1. Small–Scale Branding Companies:
A small-scale branding company usually contains a small group who might be a small design startup or have less exposure in the industry. The particular team has limited work mode and setup; also, their clients would be particularly of small segments.
As they are new to this industry, they'll focus on regional areas only, and once obtain a high-level experience; they shift to an extensive form.
Such companies would approximately take the costing on the following basis:
Average Cost Per hour: 2000* INR X 10** hours = 20000 INR

Note: *Amount varies with experience from 2000 to 5000 INR

** Min. and Max. Hours depend on work
2. Medium–Scale Branding Companies:
The Medium – Scale companies are the standard ones handling the industry for a minimum of 5 years and efficiently making their own space in the market. They have the potential to handle more prominent clients as they have the standard team.
Their costing will be higher than small–scale branding companies and the approximate costing are as follows:
Average Cost Per hour: 5000* INR X 10** hours = 50000 INR

*Amount ranges with experience from 5000 to 8000 INR

** Min. and Max. Hours depend on work
3. Large–Scale Branding Companies:
These are the more substantial giants who are the experts in the design industry. They have the highest professional and the best team; also think in the broader format than the other two scale companies. They'll always look for the next level step and develop the best innovative design strategies with the team.
As you'll get outstanding designs and has more options, their cost will be higher than other branding companies.
Average Per hour: 10000* INR X 10** hours = 100000 INR

*Amount varies with experience from 10000 to 25000 INR

** Min. and Max. Hours depend on work
Conclusion
Branding your startup is not just about creating a name or logo; it is more than that. From fonts to imagery, each aspect you choose contemplates who and what you are as a brand. Whether you're developing a small, dedicated community or putting significant investment and expanding quickly, your branding could be the bridge between success and failure.
If you have to come out with something different in this crowded market, you must work with a professional branding company to make your startup highly fortunate.
Still, confused? You can visit our DesignerPeople office located in Delhi, NCR. We are here for you and available on all working days to meet your needs. You can visit us, and we can have your branding discussion with our professional team over a cup of tea.